Why are more and more people starting to use disposable washcloths?
2022-12-30
Washing your face is a daily routine, right? In recent years, more and more people have chosen to start using disposable washcloths after they emerged. So, let's find out what are the advantages of disposable washcloths that make people prefer them so much.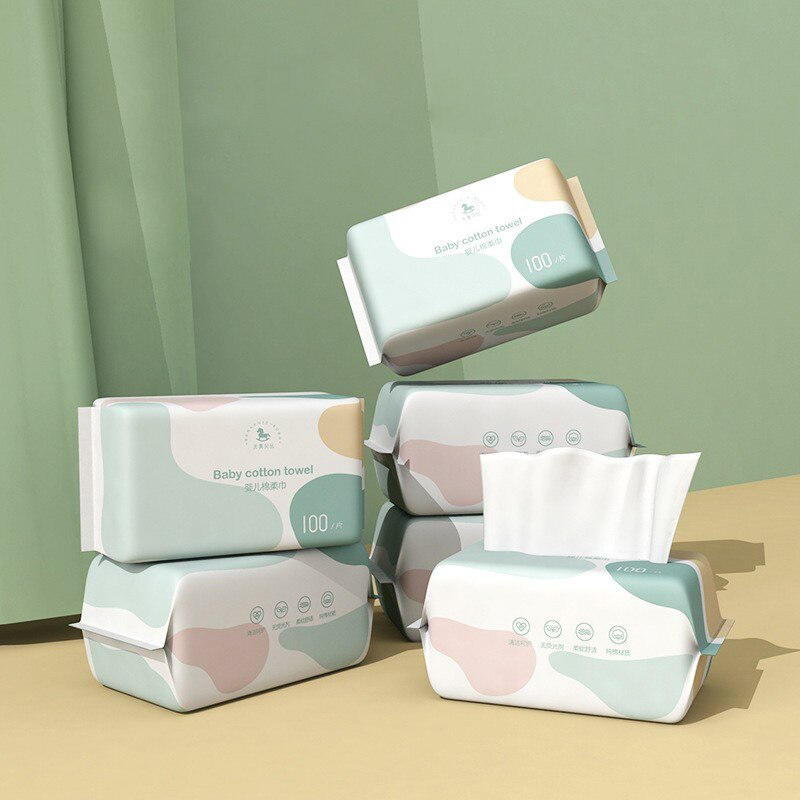 First of all, we should know that the main raw material of disposable washcloths is spunlace nonwoven made of viscose and polyester, which is soft and skin-friendly, absorbent, hygienic and sterile, stable in form and lint-free, safe and free from additives. Compared to traditional towels, disposable washcloths can effectively avoid problems such as poor softness after repeated washing and the rapid growth of bacteria and other micro-organisms caused by being wet for a long time. Convenient and hygienic for disposable use and easier to carry around when travelling.
In addition, compared to ordinary disposable paper towels, disposable washcloths can be used both wet and dry, making them easier to clean and more versatile, no longer limited to face cleaning. For example, disposable washcloths can be used as baby bath towels, as a cleansing towel after beauty treatments, as a wipe to wipe down a table, etc.
Disposable washcloths have almost completely replaced the application areas of traditional towels and tissues, and can even replace some of the functions of wet wipes to a certain extent. As consumers continue to upgrade their concept of personal hygiene, disposable washcloths will become the choice of more and more consumers. Overall, disposable face wipes still have a lot of room for development in the daily use sector.